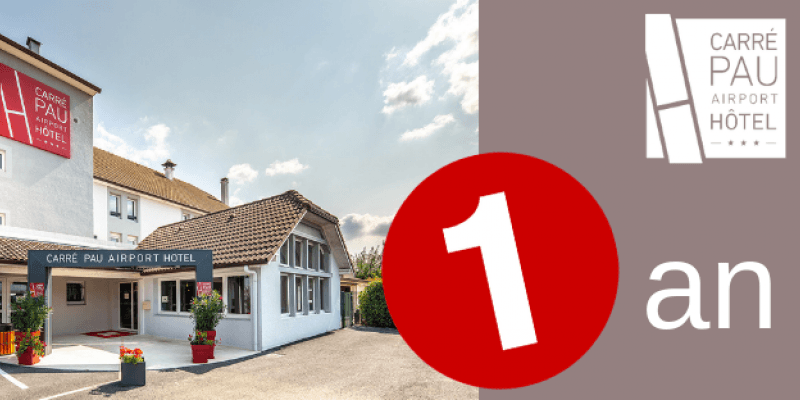 Carré Pau Airport Hotel***'s first anniversary!
Published on in Hotel
First of all : Thank you very much for coming in our establishment and giving us your faith. On July 13th of 2019, we celebrate the hotel first year of opening, but also the first year of CARRÉ HOTEL Group's creation. We are making our best to satisfy our guests and make sure that you don't miss anything! We really hope our "like at home" atmosphere with cosy spaces and the free access to the soft drinks will make you re-discover the hotel industry with a new eye! The swimming pool and terrace areas will be your best friends for the summer, the rooms equipped with new good quality beddings and the continental breakfast will continue to convince you! Our priority : your well-being. Hoping to see you as soon as possible! Carrément Vôtre! Sincerly Yours!