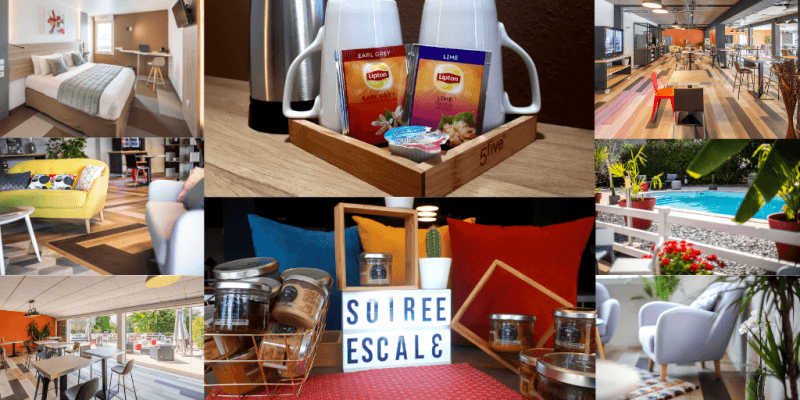 News in Carré Pau Airport Hotel***
Published on in Hotel
In Hospitality Industry, the welcome tray is like a tradition.
Often made available to guests on request, with us it stays in all of our superior rooms, without having to ask!
It obviously is in the original spirit of our establishment, cosy and industrial, with a little wooden tray. You will find a kettle, with coffee and teas.
And even though Carré Life's drinks are at your disposal for free, what could be better than drink a hot tea in your bed?

Have a little hollow? You can also enjoy our comfortable life space and terrace to eat our brand new food jars from Monsieur Ticicote. They will be at your disposal as individual format, or thanks to an overnight stop, CARRÉ HOTELS Group flavoured.

So, what are you waiting for to discover them?